Crowd-Sourced Helpful Online Tools for the UX and Medical HF Spaces
Us User Experience and Human Factors researchers have our favorite, go-to online tools that we use to help us with different aspects of our work – we know we do at Sage! We recently got together with members of our professional community and gave everyone an opportunity to share helpful online tools that they use for their jobs. Here's a summary of the tools that people shared:
Vision Tools
Zeiss Online Vision Screening: Looking for participants with normal or corrected-to-normal visual acuity for an upcoming study? This online tool is a great resource! Although it does not provide results with a high level of specificity, it will generally indicate whether someone's vision is considered normal or whether it needs correction to bring it into a normal range.
With this screening tool, the user can select which vision test they would like to take (visual acuity, contrast perception, color vision, astigmatism, visual field), or they could take all of them as part of a single, longer assessment. If using this for visually screening participants, you may ask the recruiter to have participants complete this online test and send in their results for determining study eligibility.
Notably,  these tests should be done on a computer rather than on a mobile phone. Prior to screening, participants must calibrate the assessments by following a series of prompts on their computer screen. If they do not follow these prompts, then the results will be inaccurate. Consequently, having the recruiter remotely observe potential participants take these assessments is beneficial to ensure compliance with the instructions.
WebAIM Contrast Checker: This online tool allows you to clarify whether the contrast between text and its background complies with accessibility standards and, therefore, it helps to confirm that the text will be readily visible to most individuals. To use this tool, the first step is to acquire the color values in the "hexadecimal" format (or the "hex code") that is associated with each the text and the background. Several tools exist that generate hex codes, such as  browser extensions with eyedropper features and websites that allow you to upload an image of the contents of interest. Also, pro tip: using the "custom" tab for any colors used in Microsoft products (e.g., PowerPoint, Word, etc.) will provide you with the hex code; this way, you can ensure that all your presentation and report contents are maximally visible!
Once the hex values are acquired, they may be entered into the WebAIM Contrast Checker, which will then determine whether they follow the minimum (AA) Web Content Accessibility Guidelines (WCAG) and the more stringent (AAA) WCAGs. Additional information on how the contrast checker makes these determinations is available on the website provided above.
Color Blindness Simulator: The color blindness simulator allows you to upload an image and select from a variety of options to simulate what the image would look like to individuals who have different types of color vision deficiencies. These perceptual simulations greatly help designers make products that have distinguishable features for people with varying color discrimination abilities. From a Human Factors and User Experience standpoint, this is the ideal way to design products; that is, it helps us to ensure that the products are safe and effective to use by all intended users in all intended use environments.
UX Research Education and Resources
Usability Body of Knowledge: Read up on various topics pertaining to usability methods, design, and managing UX in one place! An excellent resource for those just starting in the field and for those who have been in the field for years, this website serves as a great reference for any UX project.
Electronic NASA Task Load Index (TLX) Mobile Application: The NASA TLX is a questionnaire that has become the gold standard for assessing subjective workload based on a weighted average of ratings on six different subscales:
Mental demand
Physical demand
Temporal demand
Performance
Effort
Frustration
This assessment tool has traditionally been given via paper and pencil, but is now available via mobile application, which makes it much easier to administer in a wide variety of settings. Using the mobile application also facilitates data analysis. The application can be downloaded from the Apple store.
Card Sort Analysis Spreadsheet: Card sorting is a common UX methodology that is used to establish meaningful and effective categorization of information. Specifically, it has participants organize different terms into groups based on what they think makes the most logical sense. For example, one might categorize the words "apple" banana" and "broccoli" into a category called "produce." This methodology is typically utilized to assist in website design, but also has been employed in other cases for which having an intuitive categorization is beneficial.
This spreadsheet was developed by Dr. Donna Spencer and allows you to input all participants' card sort data to generate correlations between categories and terms and, as a result, establish a categorization system that makes sense to most users. Conducting such an analysis manually is a laborious process, and this spreadsheet automates it in a way that saves time and money!
Human Factors Engineering Resources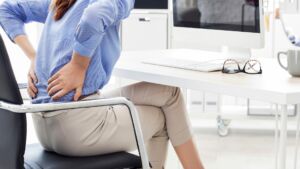 Digital Health Policy Navigator: The Digital Health Policy Navigator is intended to help product developers determine whether a software function should potentially be subject to FDA's regulatory oversight as a device. This tool also provides an interactive overview of digital health policies that may apply to products' software functions.
The National Institute of Occupational Safety and Health (NIOSH) Lifting Equation Mobile Application – NLE Calc: NLE Calc is an electronic tool that calculates the overall risk index for single and multiple manual lifting tasks. It provides risk estimates to help mitigate the prevalence of low back injuries among workers. By collecting such manual lifting data, design guidelines can be produced such that they promote musculoskeletal health and, consequently, enhance device safety, which is a core mission of Human Factors.
Department of Defense (DoD) Design Criteria Standard (MIL-STD-1472F): As stated in the Forward of this document, "This standard establishes general human engineering criteria for design and development of military systems, equipment and facilities. Its purpose is to present human engineering design criteria, principles and practices to be applied in the design of systems, equipment and facilities so as to:
Achieve required performance by operator, control and maintenance personnel.
Minimize skill and personnel requirements and training time.
Achieve required reliability of personnel-equipment combinations.
Foster design standardization within and among systems."
Although developed in 1999, this standard serves as a reference for obtaining an understanding for what topic areas should be considered when thinking about enhancing product usability.
Other Miscellaneous Resources
Open-source Icons: The noun project provides icons that are free to download. This website is great for when you need simple images for websites, presentations, and the like!
Open-source Stock Images: The pixabay website provides some free stock images that can be used for the same cases mentioned above. When searching for free images, however, be sure to confirm that the download button clearly states "free download" and that the content license confirms that it is indeed free to use with no attribution required, as there may be some instances in which this is not necessarily the case.
Free Reference/Citation Generator: Do you write reports that require a relatively lengthy references section? Gathering and organizing references can be a tedious process. With the MyBib website, you can paste in information (such as a title or identifier) of a website, book, journal, video, and more, and it automatically generates the complete citation that complies with various styles (e.g., APA, MLA, Chicago, etc.).
Another way to quickly acquire citation information is directly through Google Scholar; at the bottom of each search result is a "cite" hyperlink that will autogenerate the complete citation in MLA, APA, Chicago, Harvard, or Vancouver styles. If you have a paid citation manager (BibTeX, EndNote, RefMan, RefWorks), this feature also provides you with the input code you will need to transfer the citation to your manager.
Conclusion
We hope these online resources are helpful to those in our professional communities, and we plan to continue to grow it as we schedule additional virtual meetups that function to crowd-source this information. Check out the pages for our Medical Technology UX/HF and our Colorado Human Factors & Ergonomics (HFES) Meetup groups for the latest meeting information!
About the Author
Natalie Stepien-Bernabe, PhD is a senior Human Factors/User Experience Consultant at Sage Research + Design. She and her colleagues at Sage are experienced helping a wide variety of product teams incorporate human factors processes and successfully prepare for their FDA or international submissions. The human factors team follows the FDA Guidance and IEC 62366-1/62366-2 and is skilled at conducting and documenting Use-Related Risk Analyses, analyses of users, uses and use environments, heuristic evaluations/expert reviews, formative and validation usability testing and many other HF activities. We are ready to help with medical devices, drug/biologic products, or combination products.
Sage Research + Design provides HF Process & Design Assessments, Start-to-Finish HF Services (full package or ala carte), FDA Submission Readiness Evaluations and Human Factors Training. Best of all their small nimble team is flexible, fun to work with, and will quickly demonstrate that they truly care about you and getting your MedTech product through the HF submission process! Contact us to learn more.